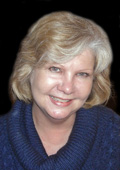 ON THE BOARDS & IN THE WINGS is an internet site on legitimate theatre focusing on productions on Broadway, London's West End and in your city. I'll keep you informed on new productions, who's in them, where and when to see them. I'll also give you behind the scenes information and the latest rumors.
Janine Fawcett is a veteran theatre professional with over 30 years in the industry including nine years experience at Toronto's O'Keefe Centre (now the Sony Centre) and five years based in New York touring North America as press representative and marketing director for Five Guys Named Moe, the second national tour of Miss Saigon and the third national tour of Les Miserables.
Currently based in Toronto, Janine is a marketing and publicity consultant specializing in the theatre and television industry and has recently launched Right Channel Speakers, a boutique speaker's bureau.